AdBlue Flow Meter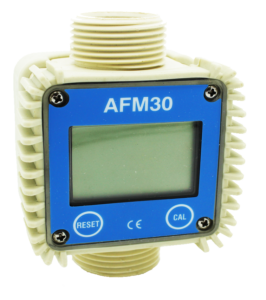 Product info:
Easy to install inline or at the end of a delivery hose. 1" F/F BSP/NPT threaded ports.
Accuracy +/- 5%
10 - 90 litres per minute flow rate.
Rotatable display, 4 positions.
View Spec Sheet Here

K24 Pulse Flow Meter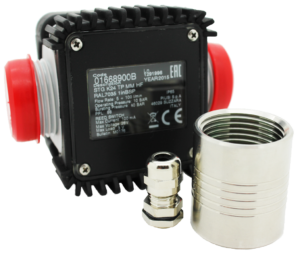 Piusi K24 Flow Meter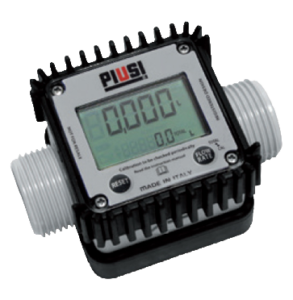 The Piusi K24 AdBlue™ Flow Meter is a reliable and accurate turbine digital flow meter designed to measure the quantity of AdBlue™, water, windscreen fluid or cattle milk (not for human consumption). This AdBlue™ meter is a lightweight, compact solution that can be fitted inline or at the end of the delivery nozzle for the easiest possible reading, and benefits from a rotatable face for flexible installation.
Tip: These are only available with Male to Male fittings so if you need to supply one end with a Female fitting then purchase the stainless steel 1" BSP Barrel Nipple MF1616-FF-S
Features of the K24 AdBlue™ Meter:
Digital turbine AdBlue™ flow meter
Flow rate: 6-100ltrs Per Min
Face can be rotated 4 ways for easy reading
Flow rate indication
1" M BSP Inlet/Outlet c/w socket
LCD electronic display (2 x AAA batteries)
Accuracy +/1% after calibration
Working temperature -10°c/+50°c
5 digit partial and 6 digit totaliser
Suitable for AdBlue™, water & windscreen